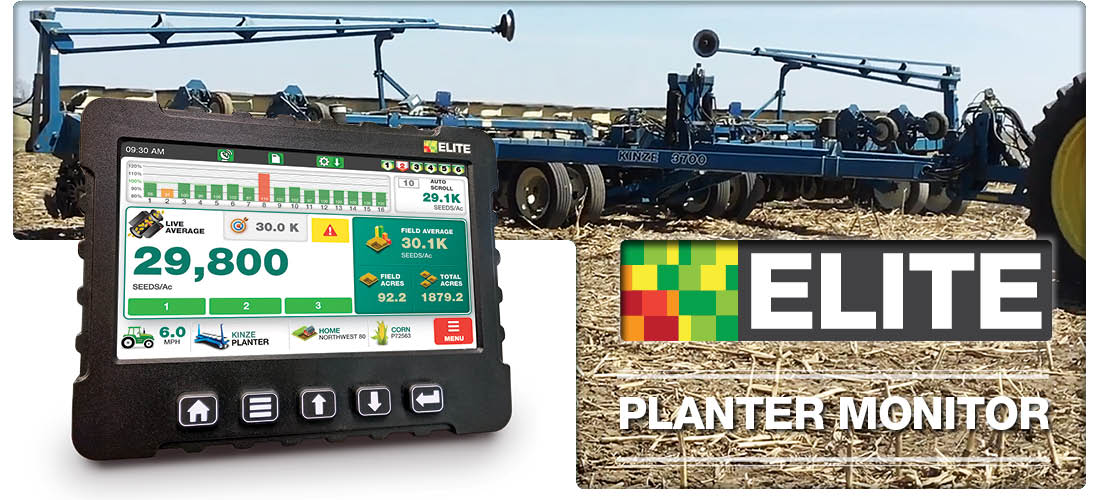 The new Loup Elite planter monitor provides accurate population monitoring for any planter through an easy to use touchscreen interface.
KPM II and KPM III Backwards Compatibility

Easily upgrade your existing KPM II or III monitor to Loup Elite, adding multi-implement monitoring, field mapping and more—all while keeping your existing harness and sensors.
Touchscreen Operation
Easy operation through a 7 inch color touchscreen display. A newly-designed user interface allows for easy setup and configuration of your planter. A customizable display allows you to display the information you want to see.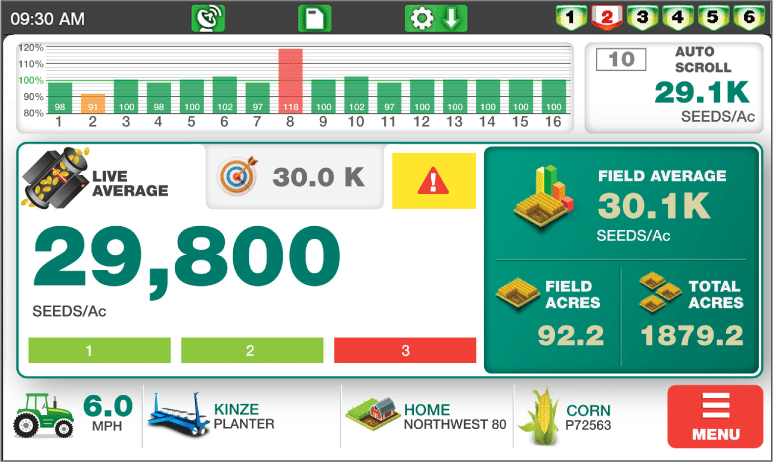 Field Mapping
Stream mapping data to Cab App (coming 2020) or log population maps directly to SD memory. Data can be imported into a variety of precision ag mapping platforms. Additionally, 3rd party subscriptions are not required for Elite. KML based mapping data can be loaded freely into software such as Google Earth.
Monitor Multiple Implements
With Loup Elite you can configure up to three separate implements with one display. Easily switch between planters, gravity drills or air seeders without the need to re-learn the implement.

Yield Monitoring
The optional yield monitoring unlock allows Elite to display bushels/ac, % moisture and mapping information for any combine.

Display Features
Easy operation through 7 inch Touch Screen display.
True population for up to 36 Rows.
Bar Graph display for each row.
Direct Replacement for KPM 2 and 3 monitors. Use your existing sensors.
Dispays up to 6 shaft RPM's.
Display for up to 6 hopper levels.
Direct readout for Seeds/Acre, LB/Ac,
Section Average, % of Target and more.
View & change up to 3 display options on one screen.
Log to SD Card and Import Field Maps.
Use up to 3 implements with the same console.
Switch between Population Monitoring to Yield Monitoring on any Combine.
High Population Alarm
Low Population Alarm
Three wire harness