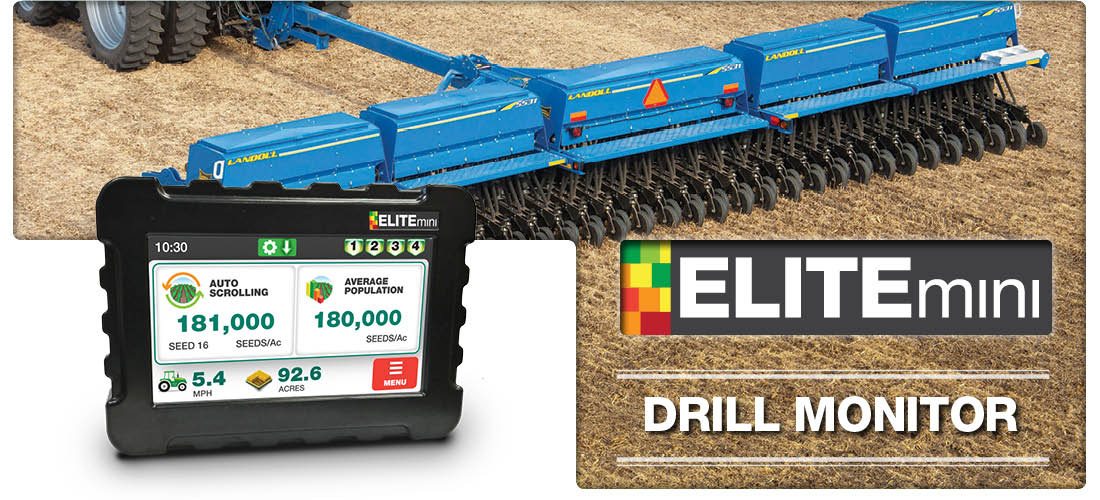 Population monitor for gravity drills or air seeders.
The Loup Elite Mini accurately displays basic population readings for up to 16 rows on a gravity drill or air seeder through an easy-to-use touch screen display. Customize two display windows to show information such as Auto Scanning population, Average population, Flow Status, Seeds/Ft., and Shaft RPM.
Display Features
Easy to use Touch Screen operation
True population for up to 16 Rows.
Display Average Population
Over 95% Accurate in Soybeans.
Bargraph display for up to 4 hopper levels.
Advantages
Displays 2 options at once
Accurate Population Readings
Accurate Acres
Adjustable Volume
3 Wire Harness