User-friendly forklift scales with 0.5% accuracy designed specifically for forklifts operating in the fastest loading environments.
Weighing on the forklift removes the need to travel to a static floor scale often remotely located from the stock location or loading bay.
Using a sensor to measure hydraulic pressure controlled in a drop valve, the LIFTLOG 1000 forklift scale informs the operator of load as a 'calculated' weight in Tons, kgs, and lbs. This load can then be confirmed automatically or via the 'Enter' button and added to the Accumulated total and will also be added to the Grand total.
Image Gallery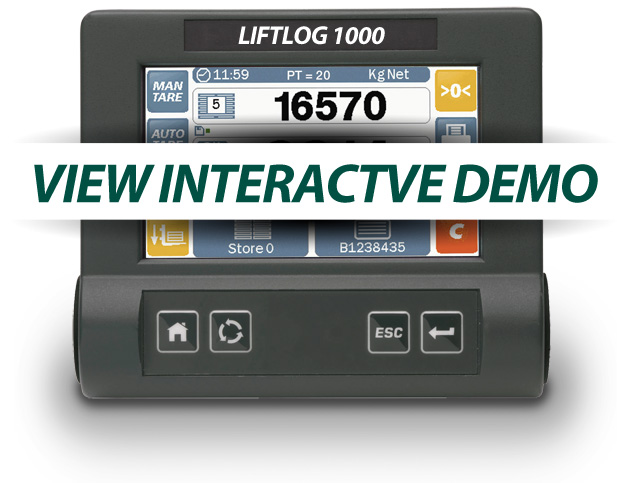 In addition, when approaching and at the point of overload, an internal (and optional external) alarm will sound to further inform
the operator of load status. Approximate load is indicated via an on-screen Load bar.
LIFTLOG 1000 forklift scales use a 4.3" colour, high contrast touchscreen display and additional physical keys providing a modern and ergonomic interface.
The system can be retrofitted onto any make or model of fork lift.
Display Features
Accuracy +/- 0.5% of truck capacity.
Correctly load vehicles or stock check.
Easy to use Color Touchscreen Display.
Automatic total accumulation, Gross and Net Indication, and Grand total summary.
Save Load Data via USB and SD Card.
Save load & lift totals on up to 100 products/customers, consisting up to 1400 lifts which can be given an independent ID reference.
Remove the need for static floor scales, increasing efficiency.